Upcoming StocKar Derby Event |Williamsville, NY | March 8th, 2019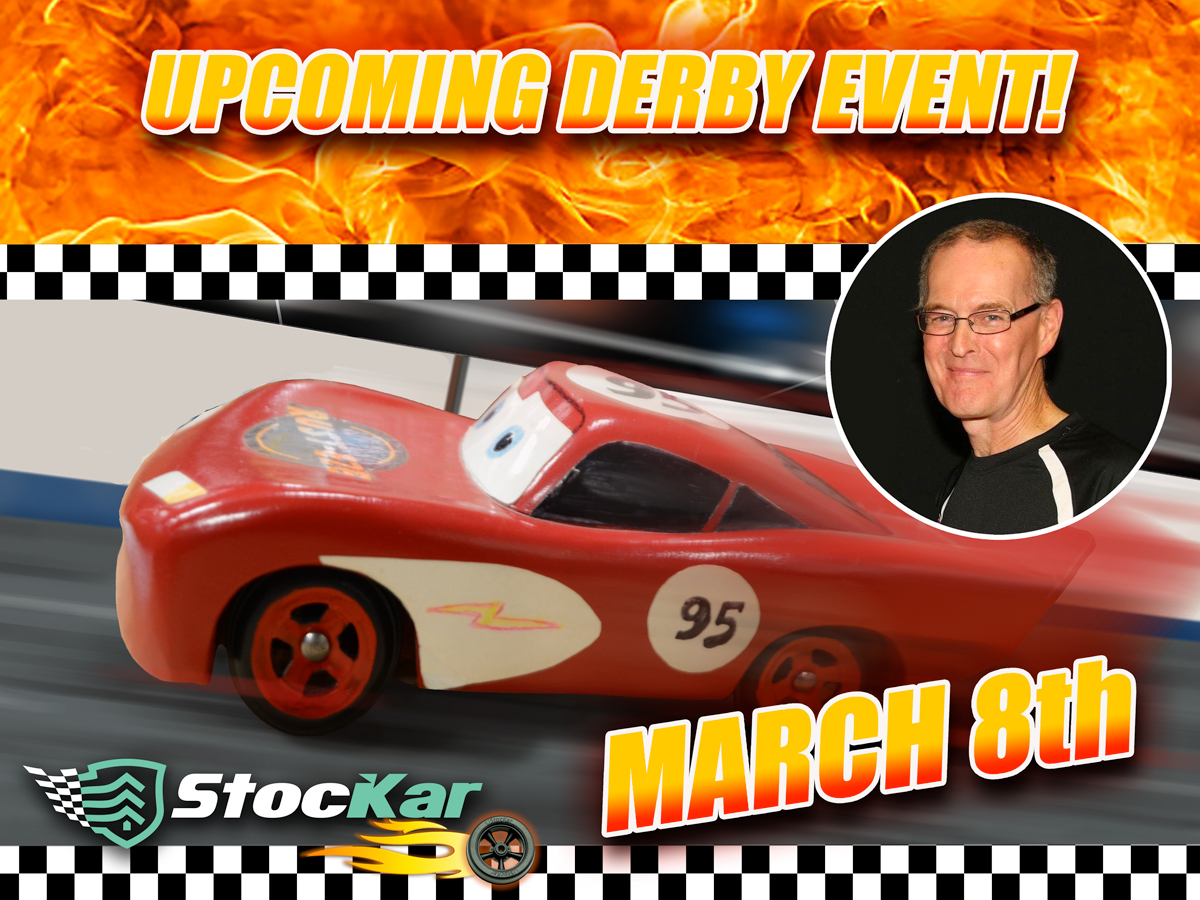 WHEN: Friday, March 8, 2019, 7:00pm.
WHERE: Randall Baptist Church

CONTACT: Sam Richbart, sam@camphickoryhill.org, 716-628-8891
DETAILS:
Sam Richbart is holding their annual Derby Competition at Randal Church located at 6301 Main St, Williamsville, NY 14221.

Visitors are welcome to enjoy the fun! bring your family and your boys!
Note:
It's not too late to get involved in the derby event as a participant! Grab a Single Car kit, design and build your own derby pine car with your boy(s), and join us for the derby fun!
Multiple competitions (and trophies) are held each year including FASTEST CAR, BEST DESIGN. The Derby Event has racing events and an "Open" event.
For more information, contact Sam.