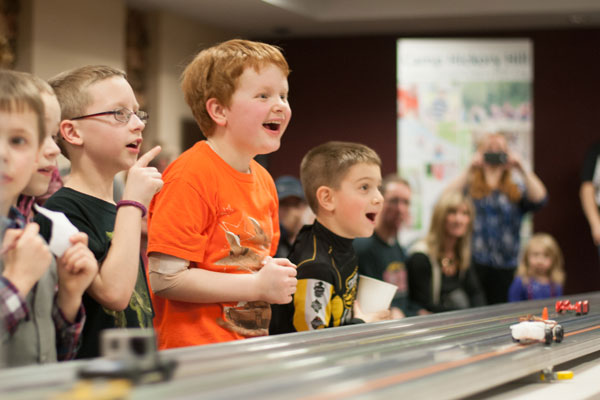 While it can take hard work and effort to organize and run a StocKar Derby, it can be very rewarding! Everyone involved wants to share in the fun and excitement…from designing and building the best cars, to racing them down the track.  Derby organizers want to feel the satisfaction of knowing that everyone enjoyed the fun and excitement and that the Derby was a success for all involved!
Your friends at StocKar created this book just for you! The information inside comes from years of experience in designing and building cars and running energy-filled  StocKar Derby events!  This book will help you to run a Derby and to ensure everyone is a winner!
 This book is complete with information about on PLANNING AND RUNNING A DERBY, SCORING, and information on PLANNING AND BUILDING CARS.
Sample Pages: